Hey there, lovely readers! Today, I'm thrilled to introduce you to a home décor gem that will truly captivate your heart – the stone marble vase! Brace yourself, because this is no ordinary ornament; it's a sensational masterpiece that will infuse your home with unparalleled glamour. Imagine a marble vase, its surface as smooth and delicate as a finely crafted piece of art, exuding an air of elegance and nobility, making it a stunning centerpiece in your home. Whether you're into modern minimalism or classic vintage, this limestone vase effortlessly complements your home style. Join me on this exciting journey to explore the wonders of this limestone vase and let it shine as the radiant star of your home, adding a burst of vibrant color to your life!
Introduction
Flower and plant lovers tend to be florists and often can't get enough of their favourite vases when they come across them. The flowers themselves are more wonderful than the flowers, when you pour flowers, of course, with a super suitable and good-looking flowers ah! Today we meet the marble flower vessel. Boldly use marble as a raw material into the vase, will be turned into a home decoration, minimalist style in the preservation of the original texture of the marble at the same time will also be the soft side of the flowers to the world. When floral art meets floral ware, just like Sweden's bluntness meets Italy's adoration of beauty, there's no other word to describe it but awe. The vase still extends the minimalism, restore the marble classical unique flavour, luxury and elegance also reveals a kind of ancient vicissitudes contained in the years. The vase and the flowers complement each other without being overbearing, allowing people to appreciate the purity of nature.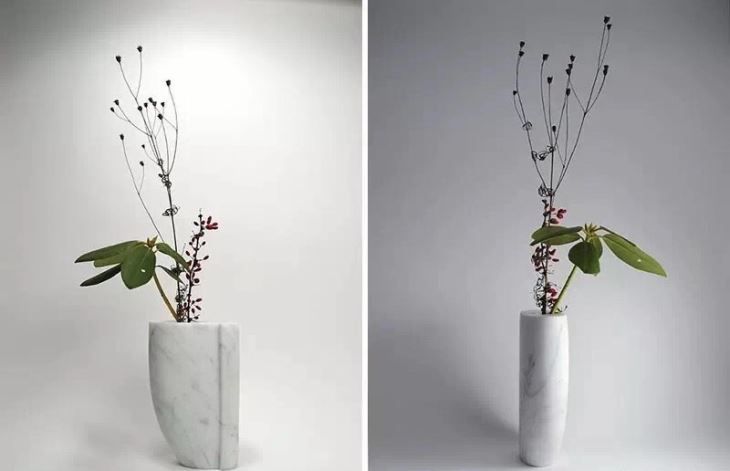 Characteristics
When it comes to stone marble vase, the Marble Accessories Floor Vase Jardinere is definitely the shining star choice! Let's explore this exciting product from every angle:
Elegant look: this limestone vase is truly a beauty to behold! It shines like a work of art. Its elegant appearance attracts everyone's attention like a star crafted from the finest marble with a smooth and delicate texture.

Variety of shapes: This vase comes in a wide variety of designs and sizes. Whether you prefer minimalist modern or traditional vintage, this limestone vase will fit perfectly into your home's style.

Vibrant decoration: This vase is very versatile and can be placed on its own or paired with other decorations to give your home a glamorous look. A sweet bedroom, or a bookish study, this limestone vase will delight you whether it's a cosy living room, .

Sturdy and durable: Marble is a precious material given by nature that offers excellent durability and sturdiness. Marble Accessories Floor Vase Jardinere is a timeless treasure for your home that will stay with you for years to come.

Timeless Beauty: The Marble Vase blends the essence of history and modernity to create a timeless beauty. It is not only a decorative piece, but also an artistic soul that will make your home bloom with endless charm.

Wide range of applications: Marble Accessories Floor Vase Jardinere can be used in a variety of applications. You can use it to place flowers to add life and warmth to your home. Or you can use it with dried flowers to bring a touch of nature and simplicity to your interior. Or use it to display your favourite little treasures in a decorative setting. Whether it's for your personal home or business, the Marble Accessories Floor Vase Jardinere will add a unique touch to your life.
Thoughtful gift choice: Perfect for gift-giving, this marble vase will become a wonderful memory in the heart of the person. On birthdays, weddings, holidays or other important occasions, it will convey your deepest wishes and care.
Light up the star of your home: Let's light up the star of your home together and make the Marble Accessories Floor Vase Jardinere a shining focal point in your home. It is definitely a decorative item worth having to give your home a new look, full of warmth and beauty! Come and choose a tray of your own to make your home decor shine
Applications
Let the Marble Accessories Floor Vase Jardinere witness your moments and become a timeless classic in your home decor. Let's make a difference and add a splash of colour to your life!
Marble Accessories Floor Vase Jardinere's wide range of application scenarios make it a versatile star of home decor:
Flower Arrangement: Inserting flowers into Marble Accessories Floor Vase Jardinere instantly adds a touch of natural life and romantic atmosphere to the living room, dining room, study and other spaces.
Dried Flower Display: Place dried flowers in a vase to blend tradition with modernity and create a space full of artistic ambience, which is refreshing.
Decorative Objects: Use Marble Accessories Floor Vase Jardinere to place decorative objects, such as crystal balls, shells, figurines, etc., to show personality and taste, and add a unique style to the home.
Indoor Greenery: Put small greenery or succulents in a vase to create a miniature garden and bring a natural freshness to your indoor environment.
Art Deco: Place the Marble Accessories Floor Vase Jardinere as a stand-alone decorative artwork at the head of the bed, entrance hall, etc. to become the highlight and focal point of the home.
Venue Decoration: Whether it is a family gathering, wedding, hotel lobby, shopping mall, gallery, exhibition venues, Marble Accessories Floor Vase Jardinere can be an eye-catching decorative piece to add colour to the venue.
Gifts from the heart: As a unique gift from the heart, Marble Accessories Floor Vase Jardinere conveys care and blessings to family, friends and partners.
DIY: With Marble Accessories Floor Vase Jardinere, you can use your imagination to DIY and match it with other decorations to create a unique home style.
Whether it's for a private home, a business or a special occasion, Marble Accessories Floor Vase Jardinere can show its unique charm and become a shining star to brighten up the space. It's not just a beautiful piece of décor, it's a heartwarming addition to your life that you can enjoy with your family and friends.
Manufacturing Process
Wow, let me take you on a journey through the craft of making the stone marble vase! It's a lot of craftsmanship and ingenuity!Let's unravel the mystery of this limestone vase and see how it is polished step by step through a superb craftsmanship process!
First, we start with the finest limestone, natural stones that are rigorously selected. Then, the craftsmen put their heart and soul into their creativity and skill and cut the limestone into the right size and shape to create a solid foundation for the subsequent carving.

Next, the craftsmen begin carving. With craftsmanship and care, they carve unique textures and patterns, stitch by stitch. As a result every inch of the surface is filled with artistry.

Every detail shows the craftsmanship and care of the artisans, giving the limestone vase an enchanting glow.

Then the surface of the limestone vase becomes as smooth as a mirror and as delicate as jade after careful grinding and polishing. Craftsmen carefully treat every corner to ensure that every piece of limestone vase is flawless.

Finally, only after a strict quality check, the limestone vase meets the standard will be delivered to your home. Each limestone vase is a carefully crafted work of art. They are not only decorative but also a companion to witness your life's moments.
Can't you wait to have the stone marble vase to decorate your home after seeing these exquisite manufacturing techniques? They are not only the highlight of home decoration but also a symbol of artwork and taste. You can find the perfect one among these limestone vases to revitalise your home whether you like minimalist or classic style! Come and feel this unique charm and make your home more special.
Parametric
| | |
| --- | --- |
| 1.Product Name | Marble Accessories |
| 2.Material | Carrara white marble imported from Italiy |
| 3.Size | 30*30cm |
| 4.other Material | white marble,green marble ,yellow marble gold marble |
| 5.Finishing | hand carved, honed surface |
| 6.MOQ | 100pc |
| 7.Payment | T/T |
| 8.Delivery Time | About 3-4 weeks per container after confirmation |
| 9.Packing | Carton and foam inside,seaworthy wooden crate outside, or according to your request |
| 10.Service | professional sales team, quality control, own factory |
Related Products